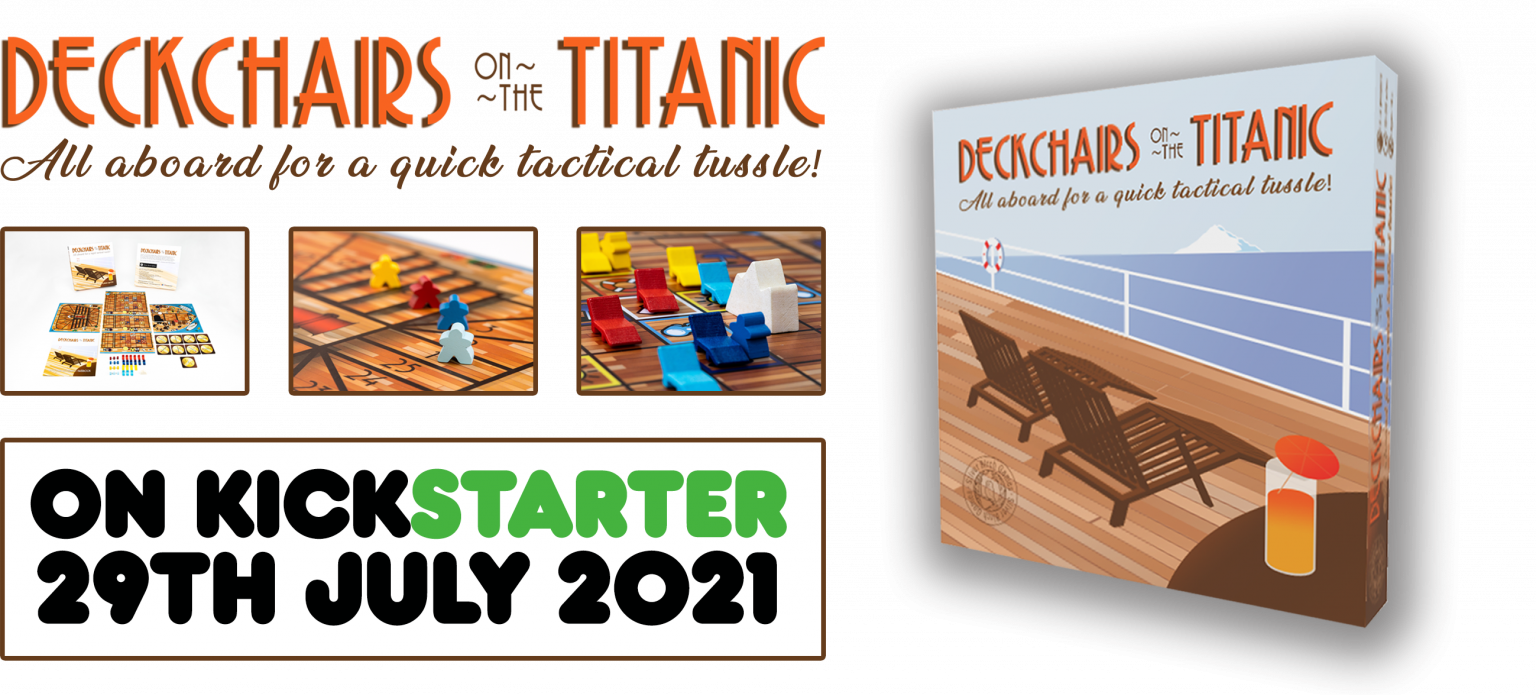 The year is 1912. The unsinkable Titanic is setting sail on her maiden voyage across the Atlantic, and you have secured yourself the coveted position of deckchair attendant on the first-class promenade. To earn tips, you must fight other attendants to reserve deckchairs for passengers in their favourite spots on the promenade. Keep rearranging your deckchairs even as the ship rocks from side-to-side and a pesky block of ice skids around the deck.
There's nothing to worry about, the ship is unsinkable – just keep your eye on those deckchairs!
"I absolutely loved this game.
Deckchairs on the Titanic has a somewhat Go or Chess-like feel, and I am a big fan of both. Forward planning, spatial and logical reasoning, and a healthy dose of ruthlessness are all needed to secure victory."
Sign up to our mailing list to WIN a copy of DECKCHAIRS ON THE TITANIC, a set of laser-etched coasters or colourful mini deckchairs! T&C's apply.
"It sounds like a strange theme, but actually it's a quick, thinky, filler game ... [that] really shines with four players. For a shorter filler game of 20 minutes there are oodles of strategy."
Deckchairs on the Titanic is a themed abstract board game. Each round players take turns to move a deckchair, push the ice block, or place their deckchair attendant. At the end of the round all the deckchairs move one space in the direction the ship is swaying, as indicated by the ship movement cards. You can see the next two rounds so you can try to plan ahead.
After the ship has swayed, all players collect their tips, and the winner is the player with the most tips after a set number of rounds.
The seemingly simple prospect of moving your deckchairs to the right places to score points is confusingly complex in practice. This is a medium weight puzzler, which comes alive through the player interactions with the ice block. 
The short game runs over 4 or 6 rounds and has a playtime of 15-30 minutes, with a long game over 8 or 9 rounds playing around 30-45 minutes.

Game replayability is maximised through the inclusion of multiple play boards with different starting and scoring places. We have balanced these boards using AI simulations to find both balanced and unbalanced board states. The unbalanced board states allow players to play with a natural handicap, a feature designed with families in mind, and parents playing against children. Each board is numbered and has an indicator to show any player handicaps on that board.  
Further board states will be released print and play and in future expansions so you can keep the game fresh for years to come.
"Really nice little abstract, plays quick, solid game. Wish it well on KS later in the year."
JestaThaRogue video review, Airecon 2020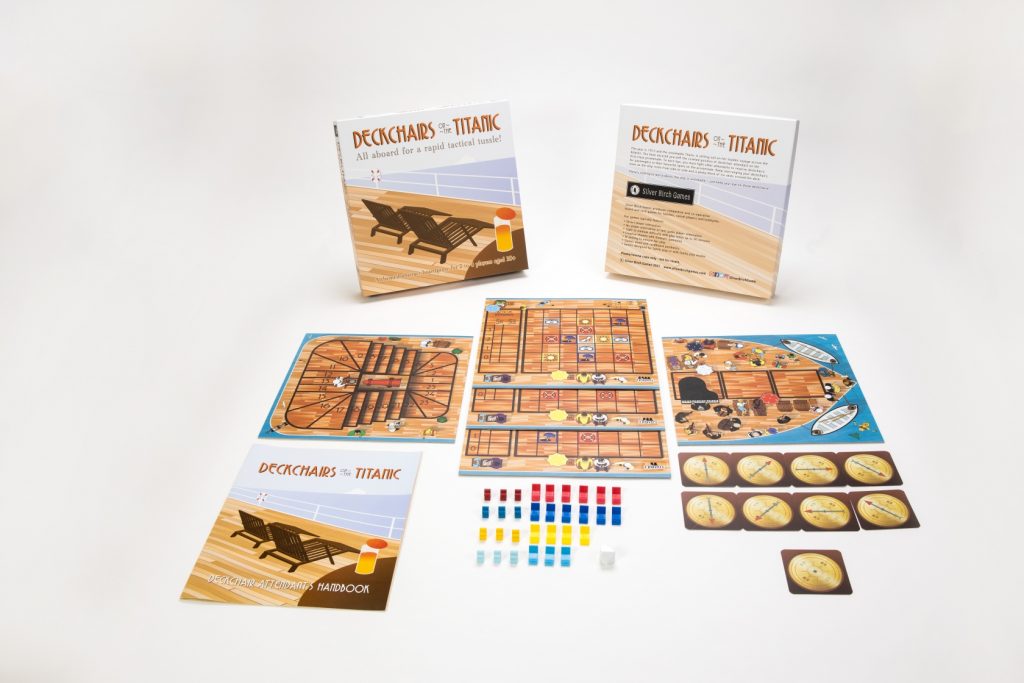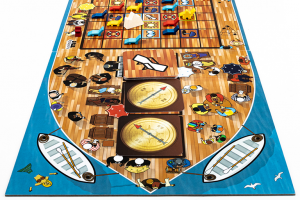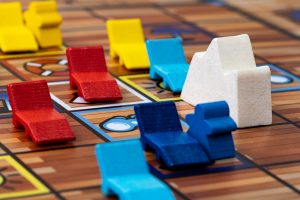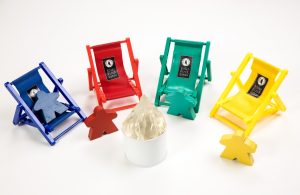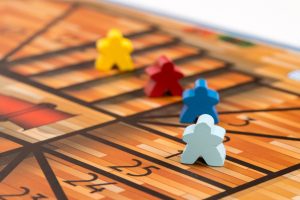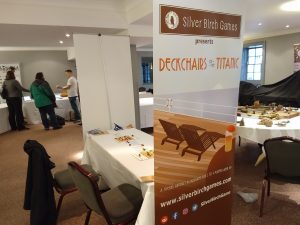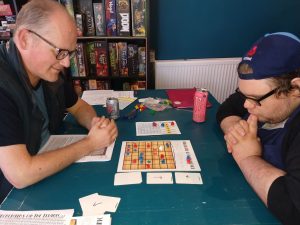 "This is a grand little family game that will give gamers something to crunch on too"
Free Print-and-Play Edition
Download your copy here:
Full Ink Download
Low Ink Download
You will need to print between 4 and 8 A4 sheets and supply the following pieces: 
3 meeples or similar pieces in each player colour
1 ice block piece
Deckchair pieces according to the number of players:
2 player: 6 red and 6 blue pieces
3 player: 4 red, 4 blue, and 4 yellow pieces
4 player: 3 red, 3 blue, 3 yellow, 3 green or cyan pieces