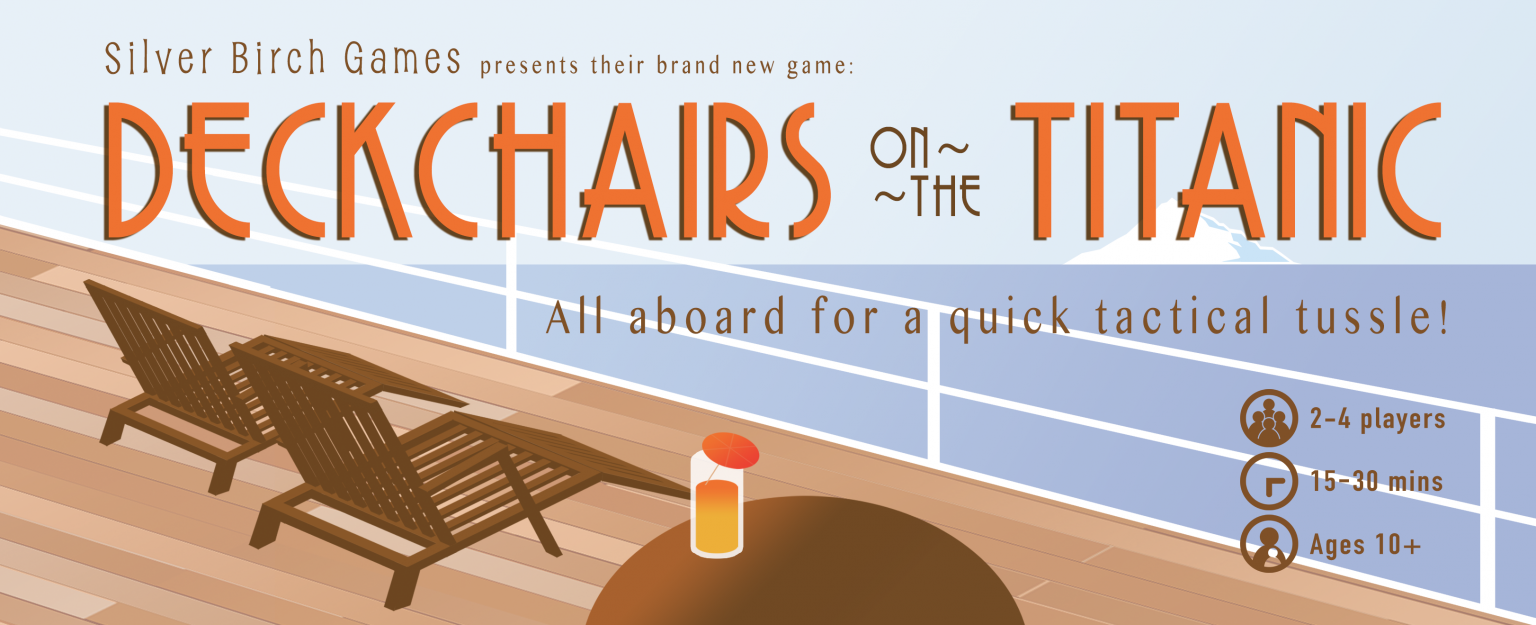 The year is 1912. The unsinkable Titanic is setting sail on her maiden voyage across the Atlantic, and you have secured yourself the coveted position of deckchair attendant on the first-class promenade. Your passengers will tip you extra for getting their chair in a good place, so you and the other deckchair attendants must compete to reserve the best spots on the promenade. Passengers will pay most for their favourite positions, but you can still earn a few tips if you take someone else's preferred spot. Most desired of all is the centre spot – you'll be paid handsomely if you manage to place one of your deckchairs there.
Today starts the same as every other. You rise as early as possible, collect your deckplan and head for the first-class promenade, hoping that you'll be the first to get there. It's still dark when you arrive and you find that the deck is a little unsteadier than usual… then you notice some passengers are kicking around a large chunk of ice that seems to have fallen somehow onto the deck… but still the band plays on, and the other attendants are arriving now so there's no time to waste! Arranging deckchairs is a cutthroat business, and besides, everyone knows this ship is unsinkable!
Coming to Kickstarter 1st June 2021! SIGN UP NOW for the latest news
"I absolutely loved this game. Deckchairs on the Titanic has a somewhat Go or Chess-like feel, and I am a big fan of both. Forward planning, spatial and logical reasoning, and a healthy dose of ruthlessness are all needed to secure victory."
Deckchairs on the Titanic is a themed abstract board game. Each round players take turns to move a deckchair, push the ice block, or place their deckchair attendant. At the end of the round all the deckchairs move one space in the direction the ship is swaying, as indicated by the ship movement cards. You can see the next two rounds so you can try to plan ahead.
After the ship has swayed, all players collect their tips, and the winner is the player with the most tips after a set number of rounds.
The seemingly simple prospect of moving your deckchairs to the right places to score points is confusingly complex in practice. This is a medium weight puzzler, which comes alive through the player interactions with the ice block. 
The short game runs over 4 or 6 rounds and has a playtime of 15-30 minutes, with a long game over 8 or 9 rounds playing around 30-45 minutes.

Game replayability is maximised through the inclusion of multiple play boards with different starting and scoring places. We have balanced these boards using AI simulations to find both balanced and unbalanced board states. The unbalanced board states allow players to play with a natural handicap, a feature designed with families in mind, and parents playing against children. Each board is numbered and has an indicator to show any player handicaps on that board.  
Further board states will be released print and play and in future expansions so you can keep the game fresh for years to come.
"Really nice little abstract, plays quick, solid game. Wish it well on KS later in the year."
JestaThaRogue video review, Airecon 2020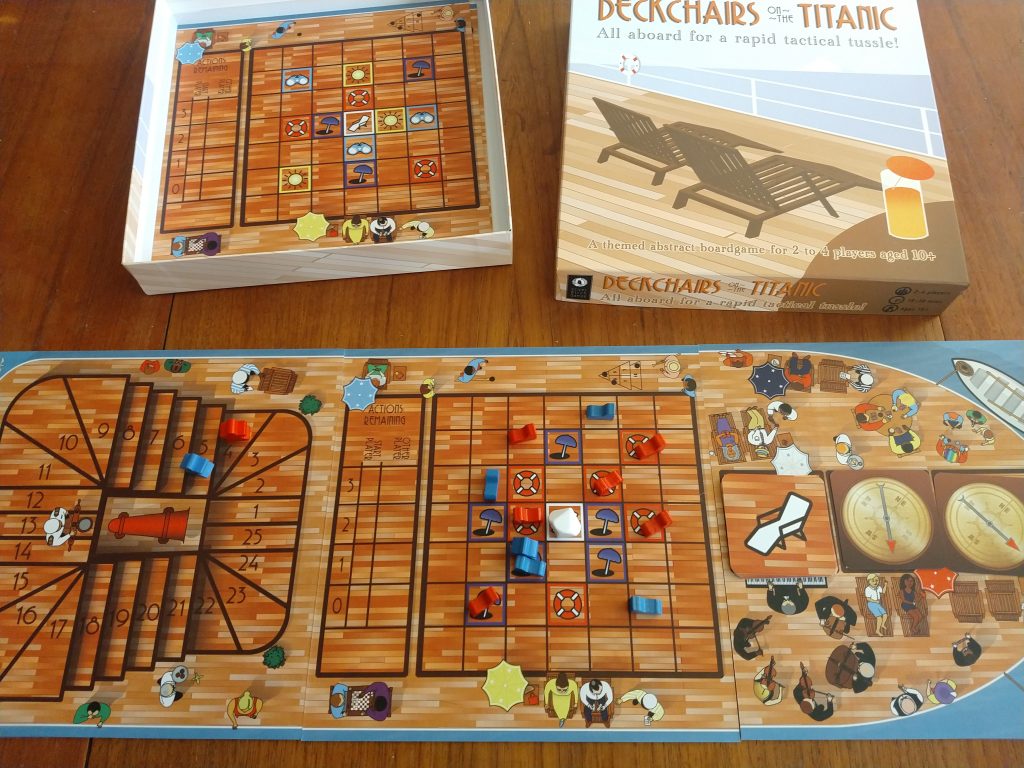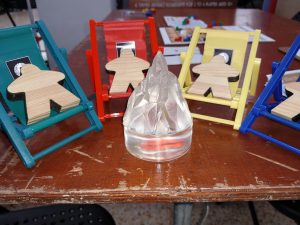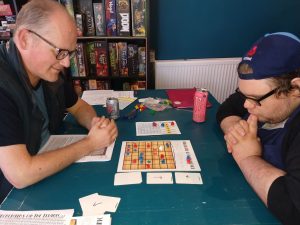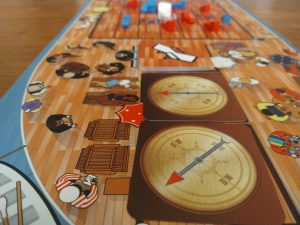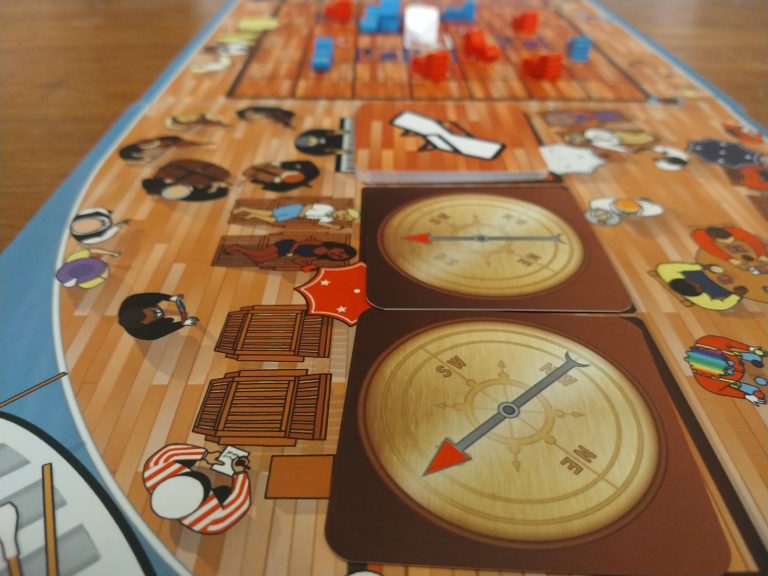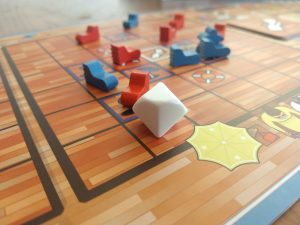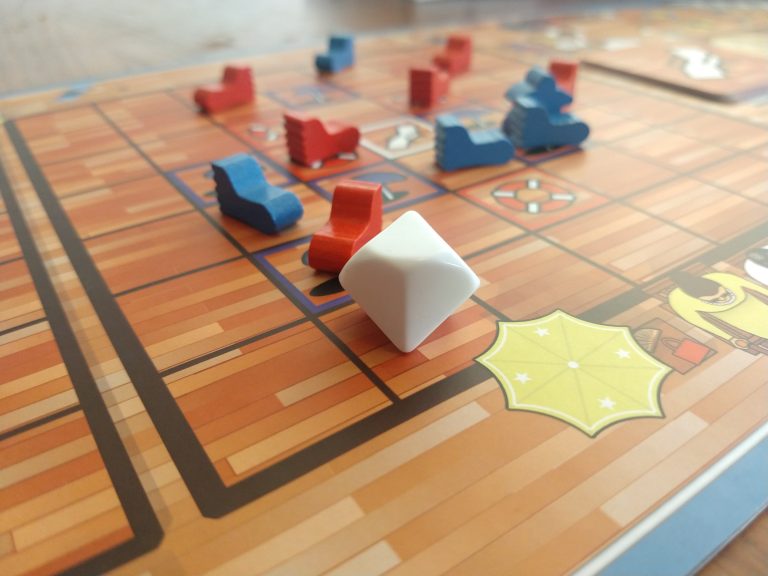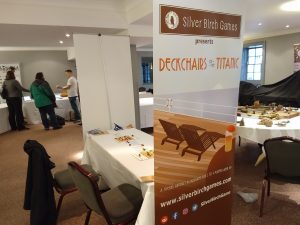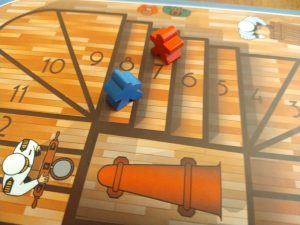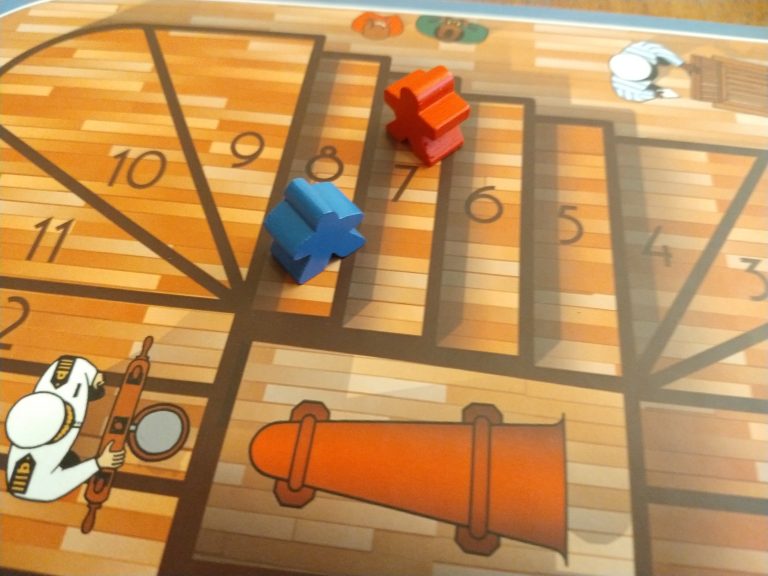 Free Print-and-Play Edition
Download your copy here:
Full Ink Download
Low Ink Download
You will need to print between 4 and 8 A4 sheets and supply the following pieces: 
3 meeples or similar pieces in each player colour
1 ice block piece
Deckchair pieces according to the number of players:
2 player: 6 red and 6 blue pieces
3 player: 4 red, 4 blue, and 4 yellow pieces
4 player: 3 red, 3 blue, 3 yellow, 3 green or cyan pieces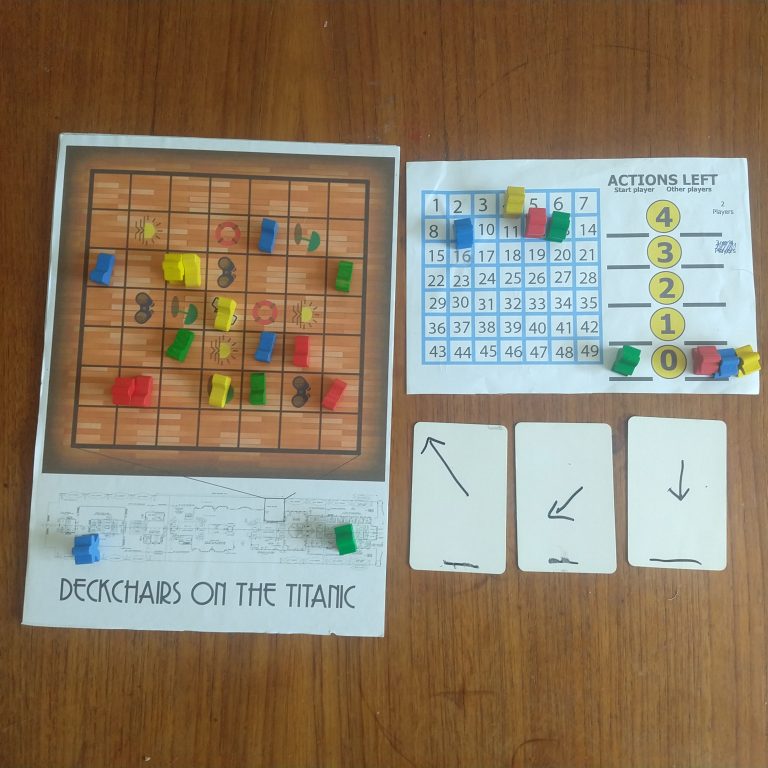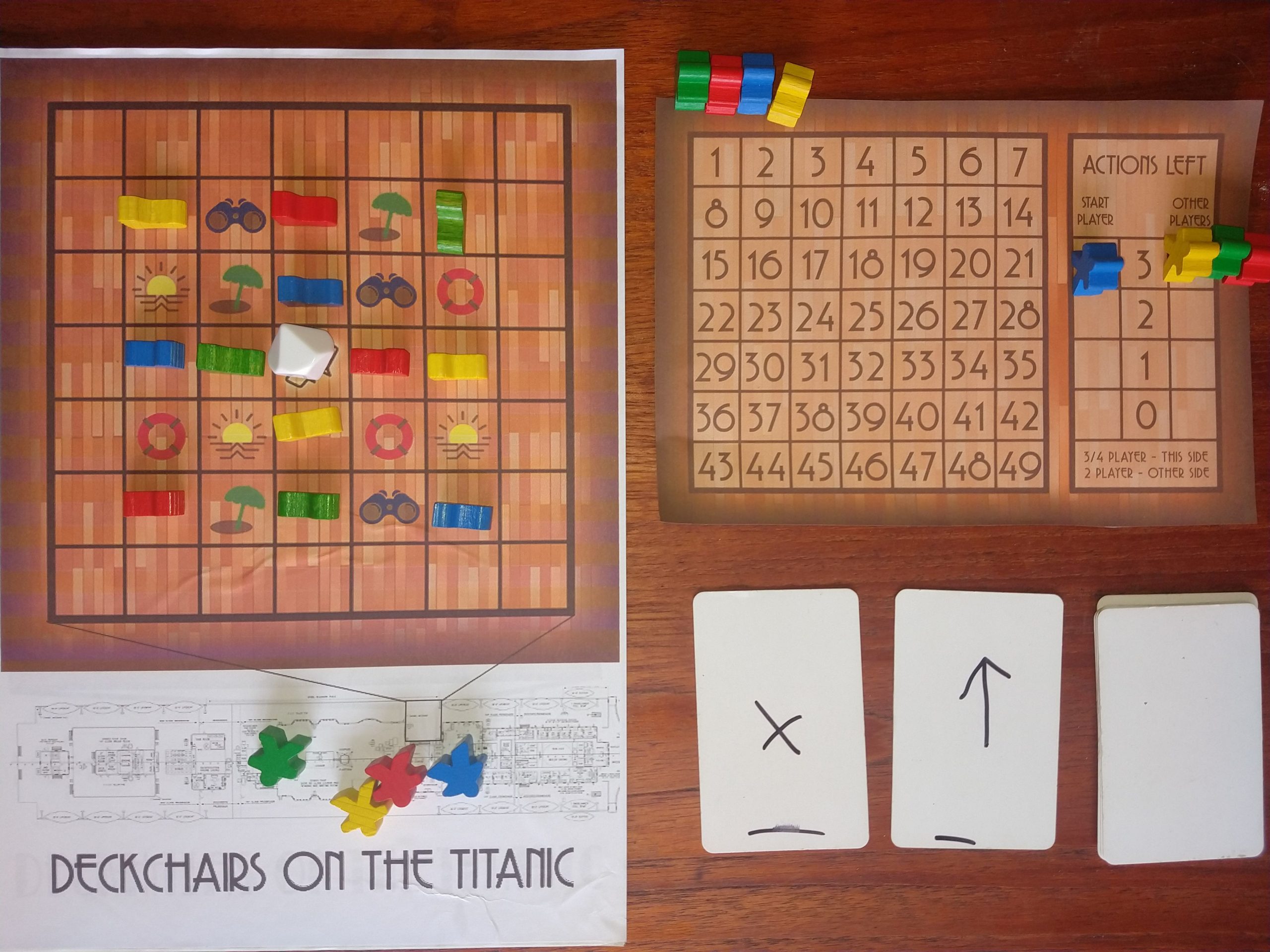 Silver Birch Games invite you to join our maiden voyage into the wonderful world of board games…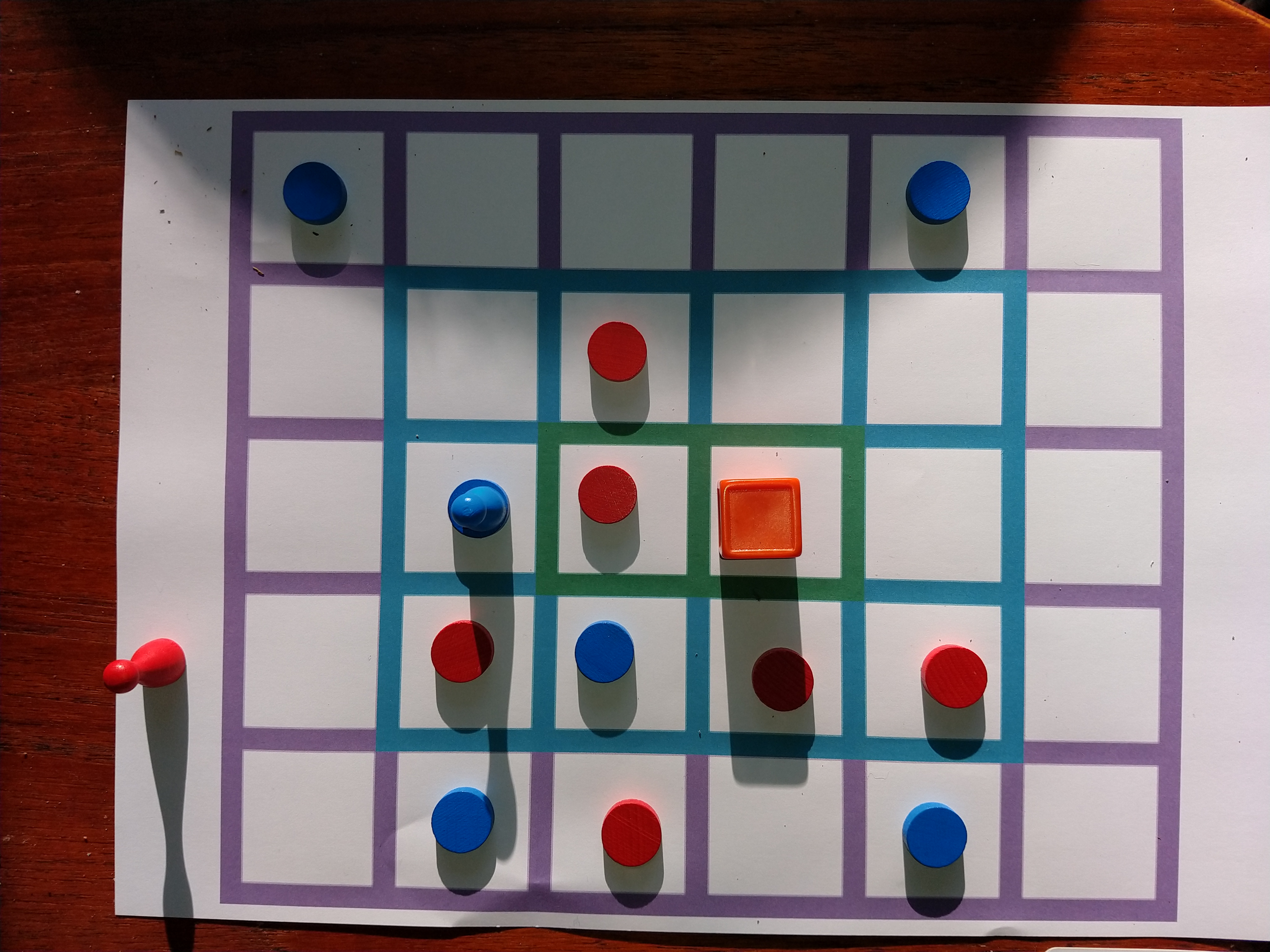 Tom talks about taking Deckchairs On The Titanic from idea to first public prototype...